Renting scooters and bikes in Mui Ne and Phan Thiet: prices and contacts, 2019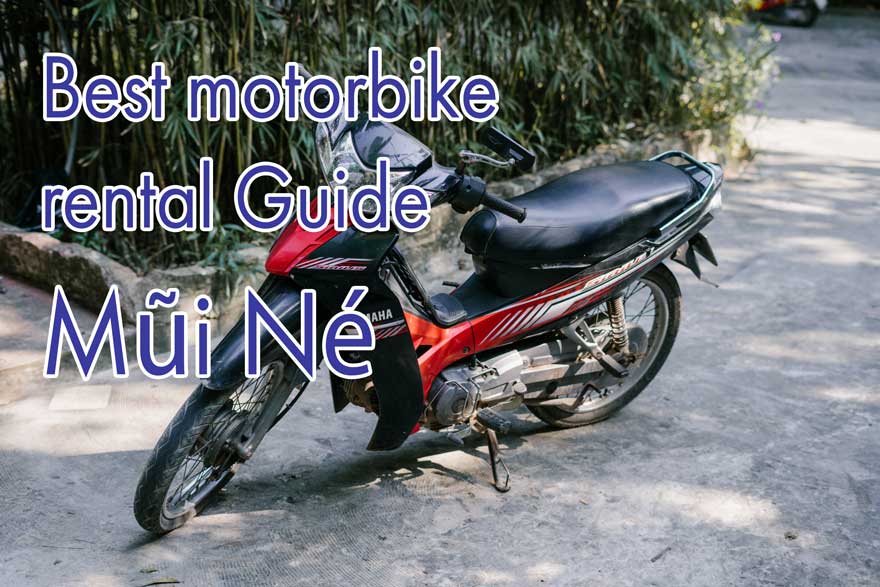 There are a lot of articles about the bike rental in Mui Ne andPhan Thiet on the Internet, but I have not found the complete and necessary information for me anywhere. Therefore, I decided to write my own article. I will not hide the fact that I have a lot of experience and a lot of impressions from riding on a scooter, in connection with this, I could not but share this information with you!
In Mui Ne, as well as throughout Southeast Asia, the bike is the most popular vehicle. Therefore, if you come here more than a couple of weeks, I advise you to rent a scooter. Together with him you will be able to move freely and not depend on taxis and public transport, which, by the way, is not developed here at all. And if you like to conquer the waves, then renting a motorbike will be a necessity for you, as in search of a free place for skiing, you will have to ride for a long time along the coastline.
Price for renting bikes in Getbike
Rent a scooter. Checked rental points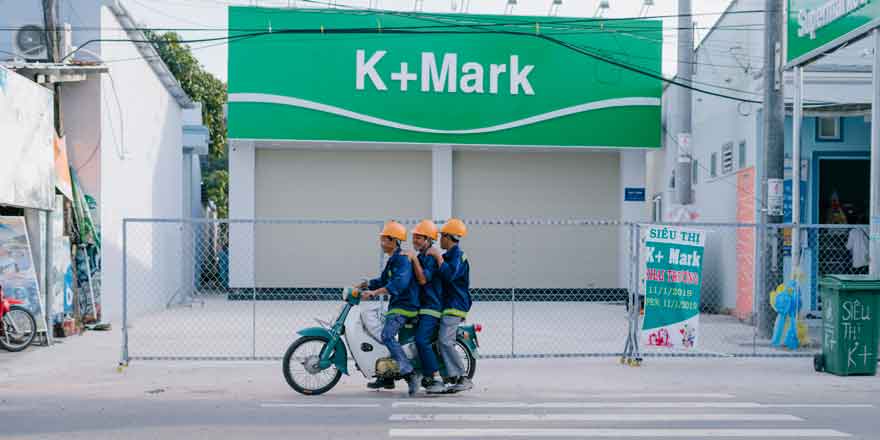 Since the motorbike in Mui Ne, as in all of Vietnam, is the main vehicle, it's easy to find rental points. Services that provide these services are almost at every turn and are ready to offer you an extensive model range. Lease here are engaged in both private traders and large firms. Most often, rental agencies are found near car-care centers, hotels and large stores. They can be easily identified by the "Motorbike for rent" label.
Bike rental in Phan Thiet
Phan Thiet is a city in the southern part of Vietnam, the capital of Binh Thuan province. Unlike Mui Ne, there are no bike rentals on every corner.
Rent a motorbike at private owners
Mui Ne is called the "Russian village" because there are really a lot of Russians here. These are mainly kitesurfers who come here for a long time, or live on a permanent basis, so do not be surprised when you hear your native language at one of the rental points. In such places it is really easier to rent a bike. Because it is much easier to find out all the nuances and get advice on all issues of interest to you with a compatriot.
But mostly the locals are engaged in renting. And here you can meet with a couple of significant problems. The first is the language barrier. Vietnamese are not too eager to learn Russian, although their main clients are Russian tourists. The second thing that local tenants sin is a fraud. Quite often, they will try to hand you a scooter, which barely drives and it has a direct road to a car service, calling the price two or even three times, and they will look at you with honest eyes and say that this is the lowest price in the city.
Therefore, when renting from private agencies, get ready for a long search, because only by walking around several rental points you can estimate the average cost of renting a bike and choose high-quality transport.
Just do not forget that you can and should bargain, even though the Vietnamese and not very willingly reduce the price, but even a couple of saved bucks will already be a good bonus.
Rent "on the go"
Anyone who has ever been to Vietnam could have noticed that sometimes there are single bikes along the road, and their owners wave their hands to you and offer to rent a scooter from them. These are local, who also decided to earn some extra money by renting out their personal transport. As a rule, prices for such sellers are lower than at rental points, but the range is limited to just one bike. Keep in mind that renting such a bike, you will only have a verbal agreement, about a written contract in this case is not even a question. In any case, to take such a motorbike or not, it's up to you.
Do you need rights in Mui Ne?
The first question that arises from a tourist who decides to rent a bike, do you need rights here? The answer is simple, yes! In 2014, Vietnam signed the Vienna Convention, according to which in the country, in addition to the Vietnamese driver's license, internationally valid rights apply. But sometimes it seems that some law enforcement officers still do not know about this law, or they pretend. Therefore, if you have everything in order with the documents, stay on your own.
And what to do if you really want to ride a bike, but you do not have rights? It does not matter, you can also rent a motorbike without any problems and move around it in the country. But in this case, you need to know that in the event of a police stop, you will be discharged a fine of 800,000 - 1,200,000 dong. And, in addition to this, they can confiscate transport and send it to a fine parking lot. In this case, you will have to pay the landlord for a simple bike, because it will incur losses. Of course, you can always try your luck and solve the problem on the spot, offering a bribe, it will cost you somewhere in 200,000 - 500,000 dong. In half the cases it will work, but it will require certain skills from you. If your plans do not include long trips out of town, then it is quite possible that for the entire rest you will not meet a single patrol, as they rarely call in the village.
However, I would not take the risk and would advise you to issue rights.
Pledge when renting a motorbike.
There are several options. Passport, money, or information about where you live. But first things first.
Passport
This is not the best option. It is quite risky to leave as a security only document that officially allows you to be in Vietnam. In addition, in this case, the landlord gets additional leverage in their hands on you. For example, in case of a damaged bike, even the smallest one, he has the right not to give you the documents until you pay him for the repair of damages. And believe me, he will ask for it a lot of money. Therefore, my advice to you, if you are offered a rental bike with a passport, you better leave.
Money
This method is rather rare in Mui Ne. As a rule, the amount of the deposit is from 100 to 300 dollars, depending on the model of the bike and the rental point itself. In case of damages, the cost of repairs will be deducted from the amount of the security deposit, and the rest of the money will be returned to you.
Information about the place of residence.
Perhaps, in Mui Ne is the most common way when renting a motorbike. If, for example, in the same Nyachang, such an option is possible only when renting a bike at a hotel, then in the village it is common practice. This is due to the fact that there are not so many hotels here, and almost all renters and hotel administrators are familiar with each other. So if anything happens, they can easily find you.
Remedies when riding a motorbike
In principle, at this point it will be enough to write one word, this is a helmet. But I will tell you in more detail.
Protective helmet in Vietnam is not just a beautiful attribute, but really important element of the driver's equipment. Therefore, the first thing to do when sitting behind the wheel is to wear a helmet. In my experience, I can say that it is better for the driver to have a protective glass. As from under the wheels of the vehicle in front, a huge amount of dust and dirt flies. Yes, you can wear sunglasses, but this is not very convenient. A regular helmet is enough for a passenger.
In addition, local policemen stop the violation for this first thing, and issue a fine of 1,300,000 dong. Therefore, when renting a bike, always check the presence of a helmet, if not, then demand it. The landlord is obliged to provide it to you at no additional cost to you.
If you are planning a long trip, I would advise you to wear clothes that protect you from the scorching sun. Because quite often, tourists in their ignorance get heatstroke and burns during long rides on a scooter.
Which bike to choose
If you wish, in Mui Ne you can rent any bike. Starting from a simple scooter, to which you do not need the right, ending with a cool racing motorcycle or enduro. But, in truth, such specimens are rare here and it is difficult to get them, as a rule, tourists book them long before coming to rest. Therefore, the most popular here are ordinary scooters, which you will find everywhere. The entire range is not new, but in good condition. Vietnamese are trying to maintain the technical condition of their bikes at the proper level, so the risk that you stand somewhere on the track is not great.
The first thing to consider is your driving skill on a two-wheeled vehicle. If you ever sat behind the wheel of a motorbike, then you know that it is not as easy as it seems at first glance. Therefore, I advise beginners to pay attention to the scooter with an automatic transmission. They will be a little more expensive than the mechanics, but much easier to manage. As for those who have experience, then you yourself can decide which bike will be more comfortable for you, automatic or mechanic.
Also take into account the distance of the planned trips, your dimensions and individual preferences.
Popular models of bikes
Yamaha Nouvo is a very popular model, both in Mui Ne and in all of Vietnam. Quite a roomy bike that will suit both men and women. Perfect for trips around the city and for short distances. In addition, this device is quite economical fuel consumption, which is good news. And due to its popularity, you can easily get any spare parts for it.
SYM Atilla - this model is suitable for the movement of the whole family. It can easily fit two adults and a child. And due to its power, it will be brisk to go even with a large load. But if you are planning a trip, I would not take this bike, because at the expense of small wheels, it is not well adapted to rough roads.
Honda Airblade is a very comfortable and reliable bike. An engine capacity of 125 cm3 allows you to travel long distances with the wind. The main advantage of this model is its handling. Suitable for those who already have experience driving two-wheeled vehicles.
SYM Shark is a large and powerful bike with an engine capacity of 125 cm3. Suitable for tall people, or to travel with the whole family. I can safely ride it two adults and two children. You can comfortably move around the city as well as over long distances.
YAMAHA CUXI - this model is suitable mainly for fragile girls or men of short stature. It has a small size and will accommodate no more than two people. The scooter is convenient for getting around the city.
The electric bike Giant 133S 2018 is a novelty in the local market. Its distinguishing feature is a small engine size, only 49 cm3, which, by law, allows you to move around without having a driver's license.
SYM Excel 2 - This bike is suitable for those who are planning to travel long distances. Due to its size, it can easily fit two adults and a child. The same advantages of this model is maneuverability and easy handling.
The cost of renting a bike
The first will depend on the cost of rent, this is the season. For example, in high season, when there is a large influx of tourists, from October to March, rental prices will be from $ 8 per day. In the remaining months, you can get 6-8 dollars a day.
The second is the rental period. The more you plan to drive, the cheaper will be the cost of rental. But for this you have to bargain.
Third, the scooter model. So do not expect that you will be able to rent a Honda Airblade at the price of SYM Shark, only if it is not at all "dead".
Here are three main points that will affect the price. Of course, the final cost will be determined directly by the tenant himself, so you should not be surprised that the same bike will cost differently in different offices.
Buying a motorbike
Sometimes buying a motorbike is more profitable than renting. This is due to the fact that 3-4 months rent will cost you how the cost of a good used scooter.
You can make a purchase in the same places where they offer rental. You can search for ads from the sale of hands or in auto repair shops. But the most reliable way and at the same time costly, is to buy a scooter in the dealership.
Another advantage of buying a bike is resale. When you leave the country, you will be able to sell your bike, thus, having beaten off part of the funds spent on its maintenance and purchase. But here we must take into account seasonality. In the spring there is an outflow of tourists, and it will be difficult to sell a scooter, but in the fall, on the contrary, the demand will start to grow, and you can turn a good deal.
Documents on the bike and insurance
When renting a motorbike, you will be required to provide a scooter rental card and insurance policy. But in truth, from these two documents you will receive only a rental voucher. This is due to the fact that most of the bikes are either not insured, or insurance is not useful to you, due to the fact that you will not have the right to drive a motorcycle.
But if you buy a motorbike, then it is worth knowing a few highlights.
1. Purchase in the car showroom
Buying a new bike in the showroom, get ready to be asked for a driver's license. In the case of his absence, you can not count on an independent vehicle purchase. In this case, you can resort to the help of a familiar Vietnamese, who will issue a deal for himself, and after all, he will write a general power of attorney on you, which gives the right to drive the vehicle.
2. Buying from hand
Quite a risky way, especially if you encounter a language barrier when making a purchase. The only thing I will say, never buy a bike without documents, almost certainly it will be listed as hijacked and at the first stop by the police, they will take it away from you, and you will not be able to prove anything. In general, the previous owner must write out a power of attorney for you. But keep in mind that if this motorbike has already been in several hands, then you are required to provide a list of all owners, up to the very first one that is inscribed in the TCP.
3. Buying from resellers
Quite a common way for tourists. When buying a motorbike, you will be issued a receipt of sale on a letterhead, upon receipt of which you become the full owner of the scooter. Having such a coupon in your hands, you get a guarantee that the transport is not listed in the hijacking, and in case of any problems with the law, the responsibility will be on the seller.
Also remember that documents for a motorbike should always be kept with you and in no case be left in the luggage compartment. Because if your bike is suddenly hijacked, then there will be no difficulty in reselling the thieves, because they will have all the necessary documents for this.
Motorbike insurance policy.
It makes no sense to make insurance for a motorbike in Mui Ne. Firstly, this document is of no interest to the police, and secondly, the insurance services market in Vietnam is in a state of embryo and is practically undeveloped. Therefore, the insurance policy does not help very much, and sometimes it is easier to settle emergency cases on the road by agreeing with the injured party about the compensation for the damage caused.
What should you look for when choosing a scooter
The first rule when choosing a scooter, do not take a broken bike! No one knows what scrape he has visited and how many times he has been repaired. Second, always inspect it for scratches and chips. Third, be sure to spend a test drive. Get behind the wheel, listen to how the motor works, check what condition the brakes are. Be sure to look for the speedometer and fuel level sensor to work. Believe the word, it will not be cool to get stuck somewhere on the road with an empty gas tank. If at least something during the inspection caused you to doubt, then it is better to refuse to rent this bike and look for another option.
If you are satisfied, you can enter into a lease agreement. Be sure to make sure that the amount of collateral was recorded in it, because some offices can be cunning and declare that you did not leave any money as collateral. Before you get behind the wheel, take a scooter to see all the flaws and shoals on the body, this will be your guarantee that you will not be required to repair the damage that was received before your driving.
Where to refuel in Mui Ne
There are no problems with gas stations in Mui Ne. Along the roads you can often find improvised sales points, where you can choose from two types of gasoline, AI-92 and AI-95. As a rule, the fuel there is bottled, in volume from 1.0 to 2.0 liters. Depending on the volume and brand of gasoline, the price will be formed. On average, it is anywhere from $ 1 to $ 1.3 per liter. I can't say anything bad about the quality of the products offered, but nevertheless I prefer my classic automatic filling stations.
They are less common, but prices are cheaper there. A liter of gas will cost you from 0.9 to 1.1 dollars. Besides, you don't even have to refill your bike yourself. You just give money to the tanker, and he, in turn, pours you the right amount of fuel. It is very convenient.
Bike service
When renting a motorbike, you agree to keep it in good condition. This implies that you must monitor the oil level and pump up the wheels from time to time. For the rest is the landlord. All serious repairs go on his shoulders, and if the breakdown implies that you lose the bike for a few days, you must be provided with another vehicle in return.
It is quite another thing if you bought a bike. Then you need to take care of where you will serve your transport. There are quite a lot of services in Mui Ne, but the problem is that they do not speak Russian, the maximum there is English, and that is not always qualitative. Of course, you can always contact the official dealer service center, but be prepared for the fact that prices there are significantly higher than in repair shops along the road.
You can always ask the past owner, where he served this unit and with him go to the service. But in this case, immediately find out from him, at what prices there is a repair. In the future, to know the approximate cost of services and not to fall for the alleged increase in prices.
Bike theft in Mui Ne
Bikes in Muin steal, but it happens quite rarely. Since almost all rental points are under lash from the local police, of course unofficially. Therefore, thieves try not to get involved in rented vehicles. But this does not mean that you can safely leave your bike on a deserted street with ignition keys in the lock and leave and your scooter will not be hijacked.
But in order to avoid theft of your bike, follow a number of rules:
To avoid unnecessary attention, you should not rent or buy a new motorbike. Choose a simpler model, take a closer look at what most drivers drive, so you will also avoid undue attention of the traffic police, which you will not be interested in.
Do not leave the bike for the night outside. Drive it into the courtyard of a house or hotel. Most often, such parking is guarded and closed at night. In hotels, if there is no parking, bikes are allowed to drive to the reception at night.
Pay attention to the parking near attractions and various shopping centers. Such parking can be both free and paid, but the amount there is purely symbolic from 1 to 5 thousand dong a day. But you will be completely sure that your bike is under reliable protection.
Features control the bike
If you are new to riding a scooter, then the tenant must explain to you the main features, how and in what sequence, start a bike. But just in case, I'll give you a quick start-up guide.
The key is inserted into the ignition lock and turned clockwise.
Then we clamp the handle of the rear or front brake, and press the ignition button. The engine should start.
We let go of the brake and, without sudden movements, turn the knob of gas towards ourselves and go!
To add gas, turn the knob away from you. To lower it, turn the knob toward you.
It is better to brake the rear brake, or both at the same time. Be careful with the front brakes, do not overdo it, because during heavy braking, you can tumble forward.
Before the first serious departure, I advise you to practice a little in a deserted place so that you can fully experience and understand the principles of motorcycle driving.
When you start the movement, do not forget to remove the parking band.
Road safety - traffic rules, causes of accidents, medical insurance.
Traffic Laws
Anyone who has ever been to Asian countries knows that at first glance, what is happening on the roads will seem like chaos to an ordinary tourist. But as soon as you immerse yourself in this seemingly insane atmosphere, you understand that there are rules and rules here. Therefore, in order not to be shocked, I will tell you about the features of local driving.
Movement in Vietnam does not stop for a minute. Everywhere you look, there will be motorbikes everywhere. People in the country are even joking, if all Vietnamese change cars, then a life-long traffic jam will form in Vietnam. And these words have their own truth, because there really are a lot of mopeds here.
And the first thing you need to know when you sit behind the wheel is the horn signal. Horn is used to warn other road users about their presence on the road. Therefore, if you suddenly signaled for an expensive one, then you should not be afraid that you accidentally cut someone, they just warn you for greater safety. Forewarned is forearmed. This is especially useful if you want to overtake or wedge in front of you in heavy traffic.
The second thing I personally got used to is not immediately, this traffic at traffic lights. If you are in the first row, get ready for the fact that from behind you will hear a chorus of signals, even before the green light turns on. This is due to the fact that it is customary to begin the movement two to three seconds before the red light goes out.
The third is the brakes. The Vietnamese are not used to slow down before obstacles. A rock? Pit? Let's go round! All interference is taken around here. Therefore, be prepared for unexpected maneuvers ahead of the riding driver. Separately, I note a pedestrian detour, it should be done from behind, since this is the safest way for both the driver and the pedestrian. But take note of the fact that many tourists lose their first days of rest, crossing the road, and begin to dodge the flow moving on them, which can end badly for all road users. The main thing is not to drastically slow down, since it is fraught with the fact that the rear driver will not have time to navigate and brake your bike.
Fourth, that you will not meet in any European country, it is a counter movement in your lane. Here, that's fine. It's just more convenient for Vietnamese, so you shouldn't be surprised or frightened, go around the oncoming driver and calmly continue driving.
Fifth, it is a departure from minor roads. If you are moving along the main road, then you have two options, to signal, notifying of your presence, or slow down and skip. If you are driving on a secondary road, then before you go to the main road, make sure that the road is empty or you are inferior, only in that case make a maneuver.
Sixth, moving along the lanes. In the city you can move along any lane. But outside the city, for a two-wheeled vehicle, a special lane is allocated, which looks like a large asphalt curb. On it and you need to move, and on the main part of the road to go only to make overtaking.
The seventh, perhaps the most difficult, is the passage of intersections. To turn left, you need to go straight into the oncoming lane to the curb, turn along the curb and smoothly wedge into the running stream. At first, the advantages of this method of travel will seem incomprehensible to you, but then you will realize that due to the fact that you do not make unnecessary stops and sudden accelerations, this maneuver is safe. The main thing is not to worry.
Eighth, this is the speed limit. Within the city it is 40 km / h, outside the city 60 km / h. You should not try to stand out from the general stream with your ability to drive fast, for which you are quickly fined. Watching how much you exceeded the speed, the fine will vary from 500,000 to 3,000,000 dong.
And finally, do not park your bike along the sidewalks and roads. So you risk not finding it, returning from a walk or from the store. It is simply evacuated, and you have to drag along to the parking lot and buy out your scooter. Therefore, park your moped on the sidewalk or better on specialized parking. As a rule, there are such parking places near each shopping center, plus they will protect your transport from rain.
Causes of accidents
Drunk foreign drivers, that is, tourists. This is perhaps the main cause of the worst accidents that occur in Vietnam.
The coating is expensive, namely water and sand on the surface. Having braked sharply on such coverage, you risk blocking the steering wheel and falling to the ground. Therefore, it is better to pass such sections of the road slowly, slowing down in advance.
You can be cut. You should always be ready for this and keep your ears open. As a rule, such accidents occur with the participation of motorists. Therefore, if you see a car nearby, then you better skip it.
Serpentines. When going out of town, always check the brake system so that during steep descents it does not overheat or worse, does not fail.
Oncoming traffic. There are times when you are driving along your lane, and you are being overtaken directly in the forehead. Therefore, I advise you to keep on the edge, near the curb, so it will be calmer.
Not respecting the speed limit. You should not drive in a foreign country, it is unlikely that someone around it is interesting, you will be noticed only if you are in a traffic accident, and this is of no use.
Sudden braking. Especially dangerous on a wet road, you immediately go into a skid, and it is almost always an inevitable fall from a bike.
Non-observance of the distance. Try to keep from going ahead of the vehicle at least at a distance of 1-1,2m, this distance will allow you to slow down and get away from the collision.
High speed cornering. As a result, you will not fit into the turn or your bike will start to drift. Therefore, before turning, always slow down.
And quite a common type of accident in newbies, this is an uncontrollable right hand. This happens when you want to flush the gas, but perenorodnichav, press on the gas even more. It is good if there is no one in front of you, but sometimes such cases lead to an accident.
Medical insurance
It is necessary to make insurance. Because a bike, like any other vehicle, can be technically faulty, and you can get into an accident on it or simply, due to your own inexperience, fall during a failed maneuver. A medical insurance in this case will help you recover the financial costs of treatment. Believe me, even for the slightest damage, they will take a lot of money from you. The amount of compensation will depend on the injuries received and the insurance rate chosen by you. The main thing is that your insurance policy should include a point such as riding a motorcycle. Therefore, before you sit behind the wheel of a motorbike, make sure that your medical insurance includes this item.
I hope you liked the article! Have a good rest.